Our Restaurant and Beergarden
For us is all about the taste
 Our chef Rolf Massler leads the kitchen team for more than 30 years and he exactly knows what our guest love. Great dishes with the best local ingredients directly from the lake or the nearby fields and farms. Enjoy the whole variety of the local lake Constance cuisine that variies from local fish specialties, saisonal dishes like asparagus in spring up to heaty meat platters in autumn. By having our restaurant split into different areas, a very the traditional wooden area, a modern part and a café area with lake-view everyone can find a nice place to have a great time. In summertime you can also enjoy yourself in our beautiful outdoor beergarden and have a cold beer and enjoy the variety of our menu.
You are planning a party? Do not look any further! Our restaurant offers solutions and venues for groups of 20 up to 100 people for any occasion. We can focus on your individual needs and most important, as soon as you know what you want, you do not have to worry about anything else, decorations, set cards, cakes and of course lot´s of good food and drinks, we take care of everything.Together we can find the individual solution for your special event and make sure you enjoy yourself and have a great time with your guests. We are looking forward to host you and make sure you have an amazing time. 
Our restaurant is closed:
Summer (May – mid-September): Monday all day and Tuesday until 5:00 p.m.
Winter: Monday and Tuesday all day
(Please note that our restaurant is partially closed for a few days in February / March and October / November, you can get the exact dates on 07732/99080, but our rooms are open all year round, including breakfast.)
There is of course a lot more fresh, delicious and regional dishes on site.
Vorspeisen
Kraftbrühe mit Flädle
Bodenseefischsuppe
Hausgeräuchertes Forellenfilet
Bodenseefischterine
Fischklößchen an Rieslingssauce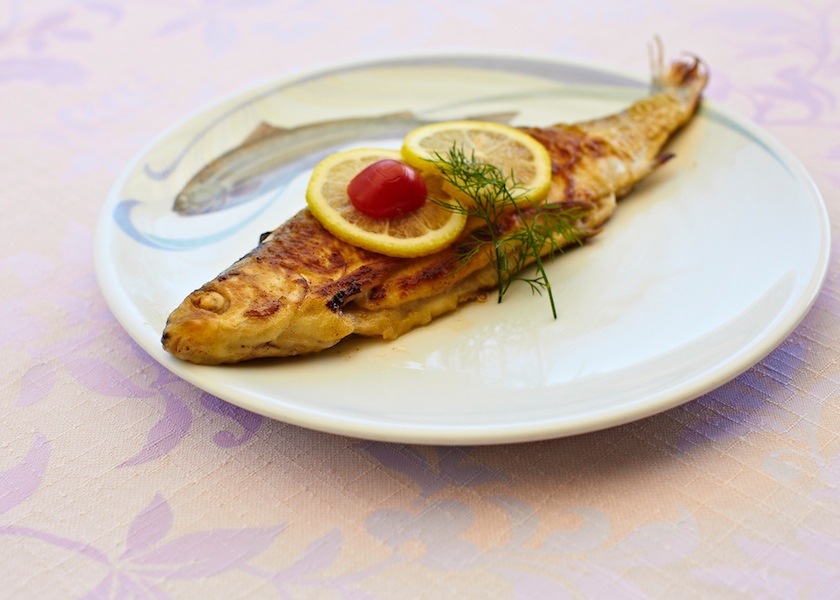 Hauptgerichte
Schweinesteak "Jäger Art"
mit Pommes-Frites und buntem Salat  
 Wiener Zwiebelrostbraten 
mit Kroketten und gemischtem Salat
Bunte Salatvariation 
mit gebratenem Garnelenspieß
Lammrückenmedaillon vom Grill
mit Kräuterbutter, grünen Bohnen 
und Pommes Makkaire
Bodensee-Felchen "Müllerin" 
mit Salzkartoffeln und gemischtem Salat 
Egli in Mandelbutter
mit Salzkartoffeln und gemischtem Salat
Hausgemachte Fischklößchen & Lachsforelle
mit Butterreis und Salaten der Jahreszeit
Desserts
"Heiße Liebe"
Vanille-Eis mit heißen Himbeeren 
und Sahne
Bodensee Eis-Schiff 
mit Schokoladenparfait
Meringue und Eierlikör
Panna Cotta mit Himbeermark 
und Früchten
Sorbetteller mit frischen Früchten